A pro-gun candidate who also supports low taxes and school choice is running in Wyoming house district 38. His platform seems to be quite mainstream for Wyoming, which is extremely Republican and liberty-minded. What separates him from the other candidates is the party he is affiliated with; Shawn Johnson is not a Republican like nearly everyone else in the state. He is a Libertarian.
Johnson was born and raised in Casper, and moved back as an adult after his family moved to Colorado at age 12. He has served in the US Army (Colorado and Wyoming national guards) as a combat medic for over 20 years. During that time, he deployed to Iraq and was involved in combat during the 2003 invasion. In 2007, Johnson accepted an offer to work as a deputy for the Natrona County Sheriff's Department. He was elected to the Casper city council in 2014 and served as vice mayor in 2019. Despite being on the city council, Johnson continues to act more like a civilian who was skeptical of powerful government, which is rarely seen with government officials. Each time a councilman proposes a policy that would violate the liberties of citizens, Shawn is the first to defend the freedom of the people, even when it means opposing his colleagues publicly.
Among the issues most important to Johnson are opposing any and all forms of gun control in Wyoming, keeping taxes as low as possible, school choice, eliminating victimless crimes, keeping law enforcement officials accountable and safe, and economic freedom.
While many Republicans in Wyoming hold very similar views on small-government and personal liberties, Johnson decided to run for State House as a Libertarian.
The only opponent Johnson has is the incumbent, who is a Republican. No Democrat is running in this election. Tom Walters has represented Wyoming's 38th House District since 2013. He has run unopposed in the general election each time, meaning that he has never had an opponent run against him until Shawn Johnson challenged him in 2020. Like nearly every other State Representative, Walters is a Republican. Unlike his colleagues, however, his NRA rating for supporting gun rights is a C minus.
Johnson told the Liberty Block that he stands apart from Walters in his strong support for gun rights and opposition to any violations of the right to keep and bear arms. He also believes that he supports lower taxes than Walters. Johnson would like to see a reduction in victimless crimes on the books, so that people can live how they want to live as long as they don't hurt other people or violate their property. A religious husband and father, Johnson is a strong advocate for religious liberty and educational freedom.
If Johnson wins the election, he would become the first Libertarian to win a Wyoming state-level election and one of the first Libertarians to win any election in US history.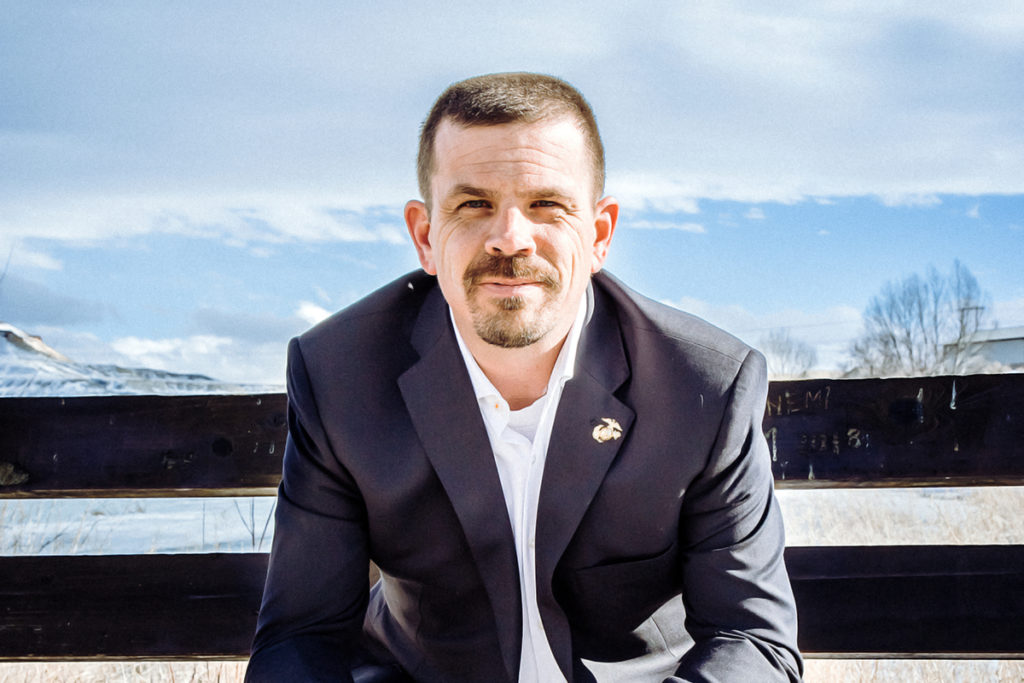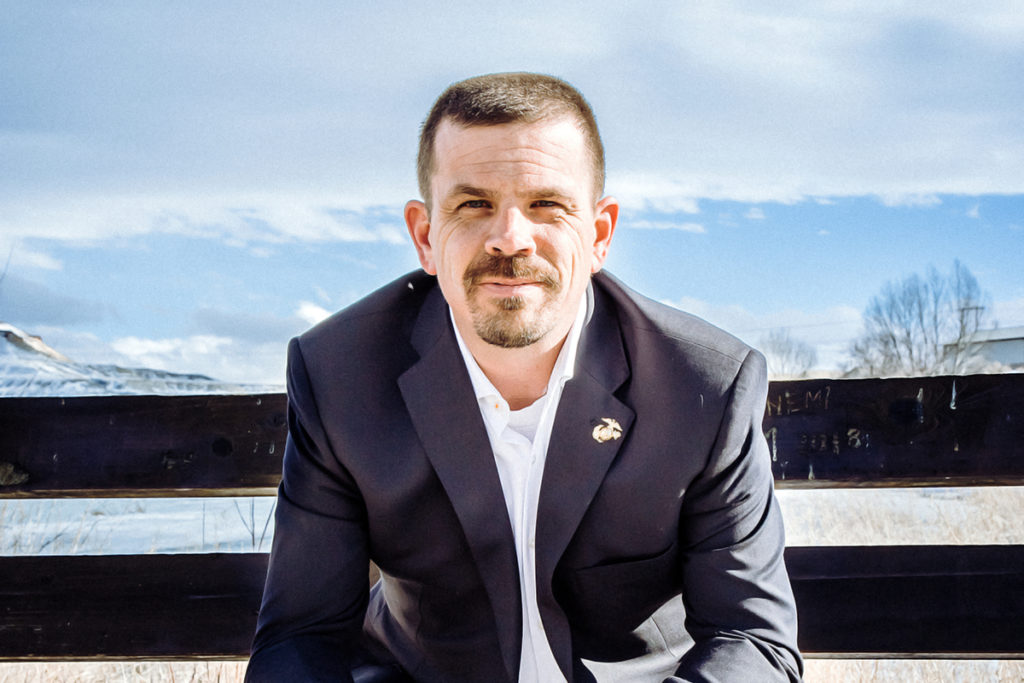 Wyoming House district 38 encompasses a portion of west Casper and the towns of Alcova and Midwest. Residents can vote by mail, they can vote early downtown at the County Clerk's office or visit the clerk's website for information about voting on election day, which is November 3rd.
Update: Shawn Johnson lost this election, but another Libertarian candidate for State Rep. in Wyoming did win his race. Marshall Burt beat Democrat Stan Blake by a 54% to 45% margin, making history as the first Libertarian elected to the Wyoming Legislature in history. The former U.S. Marine represents Green River and Rock Springs.