Over the past few months, chants of "F*ck Joe Biden" have been springing up all over the united states, including many sporting events, and even in the leftist epicenter of NYC.
Despite most politicians and nearly every president being despised by the general public (only around 25% of the population voted for Trump and Clinton in 2016), this phenomenon is entirely unprecedented. Never before have people at football games felt such a deep hatred and anger for a president that they felt motivated to chant about cursing him.
Some musicians have said "F*ck Donald Trump" during shows, but none to our knowledge have ever said the same during a concert about a Democrat president. Recently, Aaron Lewis fans at a concert joined the nationwide chant, and fans at a recent Brantley Gilbert concert did the same.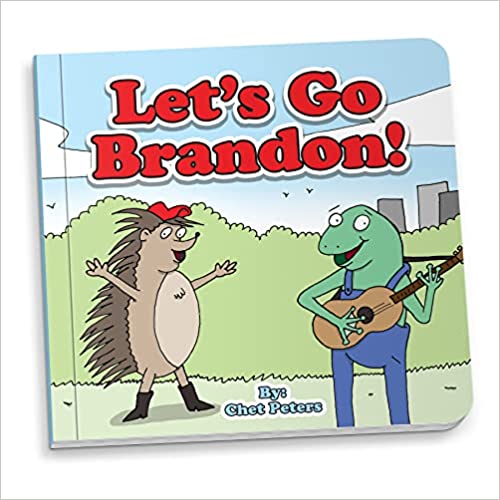 Of course, the progressives have been panicking about the popularity of the anti-Biden chants. Hashtags like '#FJB' trending on Twitter were bad enough, but when people out in the real world are cursing out the man who you claim is the most popular president ever, the uniter-in-chief, and the recipient of the most votes for any person in united states history, it's time to panic.
Matters grew worse when a Nascar crowd broke into the chant while an NBC reporter was interviewing the winner of the Talladega race on Saturday, October 2nd. Brandon Brown's first-ever Nascar victory was unfortunately overshadowed by what transpired next. In a masterful exercise in improvisation, the reporter asked Brown how he felt about the crowd chanting "Let's go, Brandon!", during the interview. Everyone watching the live TV broadcast could clearly hear the crowd screaming "f*ck Joe Biden", and the video clip immediately went viral. Few people are blaming the reporter for the split-second decision, but the new chant has now taken the nation by storm, and by Saturday night, "#LetsGoBrandon" was trending.
So, next time you hear a chant of "Let's go, Brandon!" that seems out of place, quietly smile and acknowledge that you aren't the only one around that hates the dictator of the united states.