On Saturday afternoon, New Hampshire's Republicans and Libertarians played each other in a hockey exhibition game. The event earned a profit of around $3,000, all of which will be given to the Children's Scholarship Fund, a program that helps families in need find alternative education systems if government-run schools are not a good fit for the child.
The Republican team featured local activists, including State Representative Cody Belanger of Epping. The Libertarian team featured the LPNH activists. The teams wore red and gold, matching their party colors. Their jerseys also featured elephants (Republicans) and porcupines (Libertarians).
The players wore full pads and helmets, and a referee ensured that standard hockey rules were obeyed. The three 15-minute periods were packed full of action. The 300+ fans cheered for their teams as the game went back and forth. Many of the fans in attendance were wearing official game-day gear supporting the Gold or the Red teams. Official hats and T-shirts were sold by TheGraniteRepublic.com, a pro-freedom, pro-independence apparel company based in Manchester.
After the Republicans jumped out in front with two early goals, the Libertarian goalie settled in and made dozens of exceptional saves, keeping them in the game as the porcupine offense tied the score. The teams went back and forth, with the elephants' offense keeping the puck for the majority of the time, but the porcupine goalie making save after save. By the end of the third period, the game was tied 4-4. The crowd erupted at the end of regulation, cheering on both teams for a phenomenal performance to benefit the children of New Hampshire. The referee put five minutes on the clock for one sudden-death period of overtime. Two minutes and 16 seconds into overtime, the porcupines scored a goal, ending the game in style.
The game demonstrated that the Libertarian Party of New Hampshire has come a long way in the past few years, adding enough members and organizing well enough to play a hockey game as a well-oiled machine. The game also showed that Libertarians and liberty Republicans can and do come together to have fun and benefit the children in their beloved state. 
After the game, Carla Gericke, longtime free state project and liberty Republican activist said in a social media post: "The NH Libertarians beat the NHGOP 5:4 in overtime during this charity hockey match but the real winners are the students being given school choice through the NH Children's Scholarship Fund!#LiveFreeAndThrive"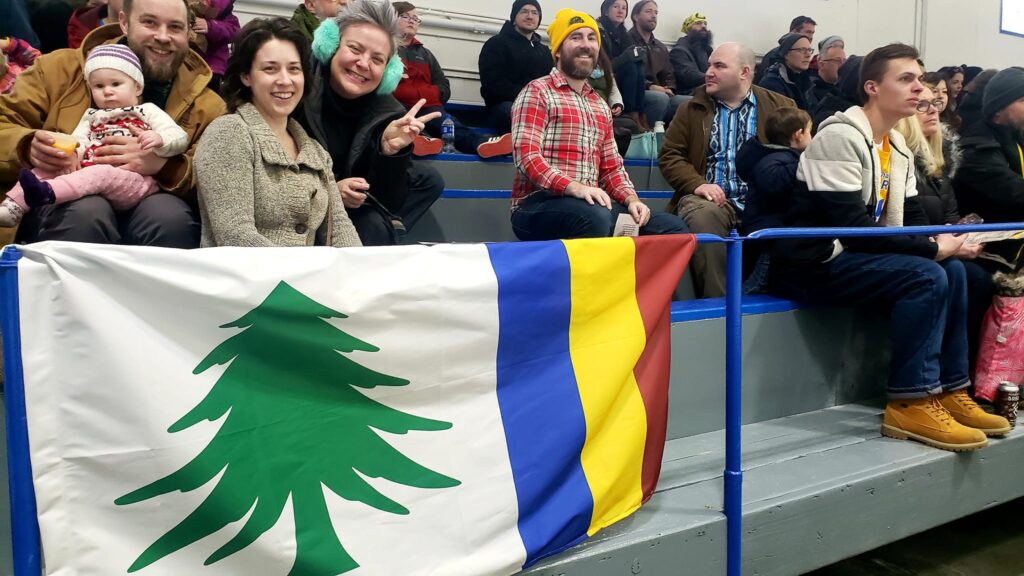 Activists and fans are already discussing making the hockey game an annual event, and they are also brainstorming for a football game between the two parties, as well. Anyone interested in playing football for the Libertarians or Republicans can email alu.axelman@gmail.com.