A bill proposed by One Democratic Representative and one Democratic Senator in the New Hampshire House would begin to regulate 'art therapy' much like other types of psychiatric care.
House Bill 546 grants the state 'office of professional licensure and certification' the authority to regulate the practice of art therapy, a specialty in which professional clinicians are specifically trained to use various forms of art in order to facilitate psychotherapy treatment for patients of all ages. Currently, patients have a fair amount of freedom in their search for an art therapist; they can search for registered art therapists (ATR) or for board certified art therapists (ATR-BC) near them using this site. They could also choose a non-registered art therapists if they choose to use a less costly option. This bill would regulate the emerging psychiatric field so that patients wouldn't have to worry about these choices.
Opponents of the bill argue that increased regulation of art therapists would make the therapy more expensive for patients who suffer from anxiety, depression, or other disorders which could benefit from art therapy. As the basic economic principles state, the more time, money, and effort it takes for therapists to become licensed, the more they must charge patients in order to break even. While the 'Art Therapy Credentials Board' only requires their therapists to obtain a master's degree, pass an exam, and pay an annual fee, this bill would also require applicants to obtain a master's degree by a school that was approved by the American Art Therapy Association or accredited by the Commission on Accreditation of Allied Health Education Programs. Applicants for the license would have to have received a college education in many specific areas described in the bill, and 90 credits in art therapy courses or 700 hours of supervised field experience with patients, seemingly. House Bill 546 would also require applicants to pay a fee to the government when applying and every two years in order to maintain the license.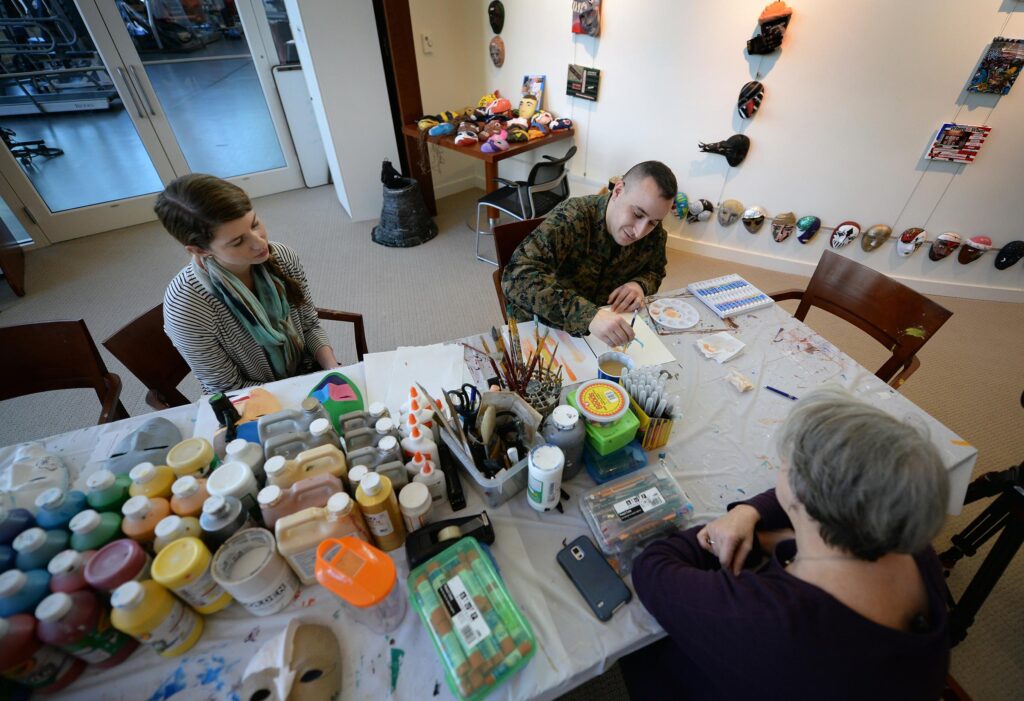 As of 2019, 13 US states require government-issued licenses for art therapists.
The bill describes the punishments for therapists who violate the new law:
I. No person unless licensed as a professional art therapist may use the title "art therapist" or "professional art therapist" or make use of any title, words, letters, abbreviations, or insignia indicating or implying that he or she is a professional art therapist.".
II. Any person who violates the provisions of this chapter or rules adopted pursuant to this chapter shall, if a natural person, be guilty of a misdemeanor, and any other person shall be guilty of a felony.
III. For purposes of this chapter, each instance of contact or consultation with an individual that is in violation of any provision of this chapter or rules adopted under this chapter shall constitute a separate offense.
The authors of the bill seek to protect the public from dangerous art therapists by making it a crime for anyone to mention the words 'art therapy' or otherwise indicate that they are an art therapist unless they have obtained government permission in the form of a license. The bill also requires health insurers to cover art therapy treatment.
The proposed legislation will be heard in the House Executive Departments and Administration Committee this week. If you would like to share your opinion on the bill with the committee, email them and if you'd like to contact your legislators about the bill, find them here.
***UPDATE***
The House voted to pass this bill 218-144.