This morning, news broke that our rulers from the federal government dispatched armed agents to raid a few locations in New Hampshire. The US government agents were seemingly searching for people suspected of the crime of using alternative currencies rather than the plummeting dollar.
Among the targets were Liberty Radio Network studios, whose server was confiscated by the agents. The federal cops also raided stores, including Mighty Moose Mart, Route 101, and others that the crypto users were involved with.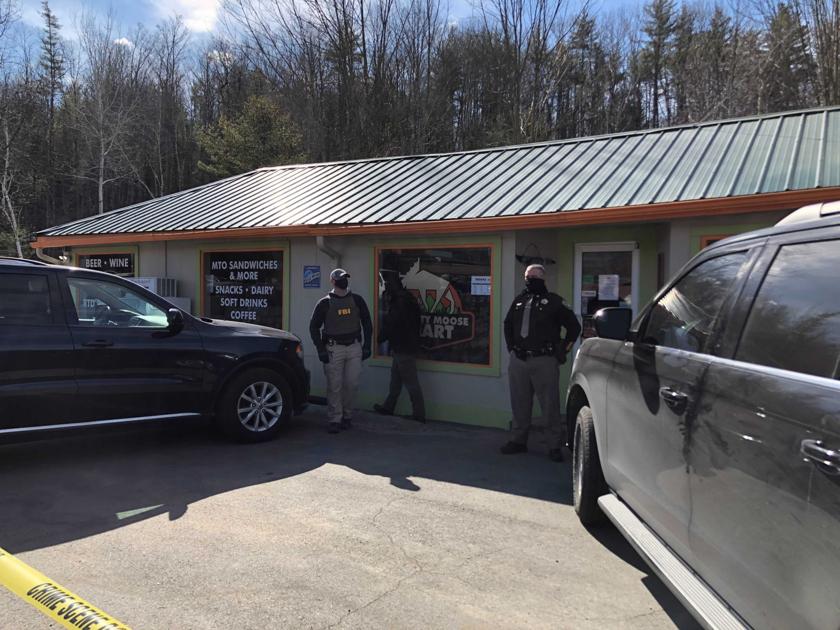 The members of the enforcer groups known as the US Treasury, Secret Service, IRS, and FBI, also involuntarily spirited away multiple pro-liberty activists based in Keene, according to reports, all with the assistance of the Keene police, who secured a perimeter and managed traffic.
The same heavily armed agents also reportedly visited a pro-freedom couple who live in Portsmouth. Derrick Freeman and his partner Steven are involved in 'Anypay', a cryptocurrency payment company, as well as the Bitcoin Shoppe, a local store. No property or persons were involuntarily taken in this action, as far as we know.
The agents did take the Bitcoin ATM that was located at Murphy's Taproom in Manchester, as well as a Bitcoin ATM in Nashua, according to reports.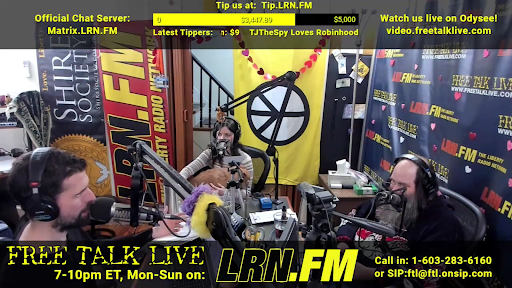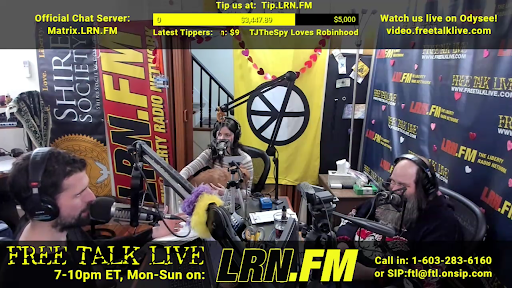 Multiple pro-freedom watchdogs are on the scene recording the law enforcement officials and holding them accountable. The raids are ongoing, as of 1:40 PM today.
According to the watchdogs, a BEARcat tank was on the scene, despite the FBI telling reporters that the suspects presented no public danger whatsoever.
The US Dept. of Justice announced on Tuesday that they have secured grand jury indictments for six individuals:
Ian Freeman
Aria DiMezzo
Colleen Fordham
Renee Spinella
Andrew Spinella
Nobody (formerly Richard Paul)
The government tyrants admit that no crimes were violent in nature, meaning that no true crimes are even suspected. The government document lists the charges of "money laundering", "wire fraud", and "conspiracy to commit wire fraud". All of these allegations essentially stem from the use of Bitcoin and other currencies not approved by the politicians.
Update: Four of the suspects have been released on bail. Their bail conditions include prohibiting them from using the internet without approval from their probation officer, owning firearms, using alcohol or drugs, leaving the state, and being in contact with other co-defendants or potential witnesses, according to reports.
A fundraiser has been created to help defend the 6 innocent individuals arrested and charged by the federal government. Visit TheCrypto6.com to learn how to help.
Update: Five of the defendants have pled guilty. None of them have been sentenced to any incarceration. Ian Freeman is the only remaining defendant.
Update: On December 22, 2022, a jury found Ian guilty of all 8 remaining charges. He was not taken into custody immediately and remains in Keene with his wife. Sentencing is scheduled for April 14th. The prosecution is seeking 20 years in prison. Throughout the trial, the prosecution did not even claim that any human victims were harmed by Ian, nor did they prove that he owed federal taxes or that he laundered money or operated a money transmission business. He plans to appeal. A detailed account, analysis, and updates can be found at FreeKeene.com.
Update: On April 25, 2023, Aria DiMezzo was sentenced to 18 months in federal prison. DiMezzo was also ordered to pay a fine of $5,000, and to forfeit 1.93 bitcoin and more than $14,000 in US Dollars. She pled guilty to the one count of operating an unlicensed money transmission business in September. On June 27th, she checked into FMC Devens, a minimum security federal prison in Ayer, MA.
Update: On July 28th, Ian Freeman announced that Judge Laplante has dismissed the money laundering charge Ian was convicted of in December.
Update: On September 11th, Judge Laplante presided over the sentencing hearing and ultimately decided to give the defense an additional two weeks to counter the latest revision of the pre-sentencing report. Ian remains free for the time being. Supporters of Freeman filled the courtroom and the spillover courtroom to capacity.
Update: On October 2nd, Judge Laplante sentenced Ian Freeman to 8 years in federal prison. He was taken into custody by federal officials after the hearing. Freeman plans to appeal the decision.
This article does not necessarily reflect the opinions of The Liberty Block or any of its staff. We welcome all forms of serious feedback and debate.