The COVID-19 pandemic has been ravaging the world for over a year, and it has taken a toll on everyone, including those who downplay its lethality.
Over the past few months, right-wing extremists, health freedom activists, and other selfish citizens who value freedom over safety have protested multiple times to pressure the governor to end the state of emergency and allow legislators to do their jobs. Worse yet, these reckless protestors violated social distancing guidelines and very few of them wore masks at the crowded protests, some of which involved over 100 people in a small space.
Members of groups such as ReOpen/ReBuild New Hampshire, Respect New Hampshire, Health Freedom New Hampshire, The Free State Project, and various 'boogaloo' groups and other right wing extremist gangs have attended these protests. I have personally reported on a few of the anti-mask events, and I have many friends who attended multiple protests.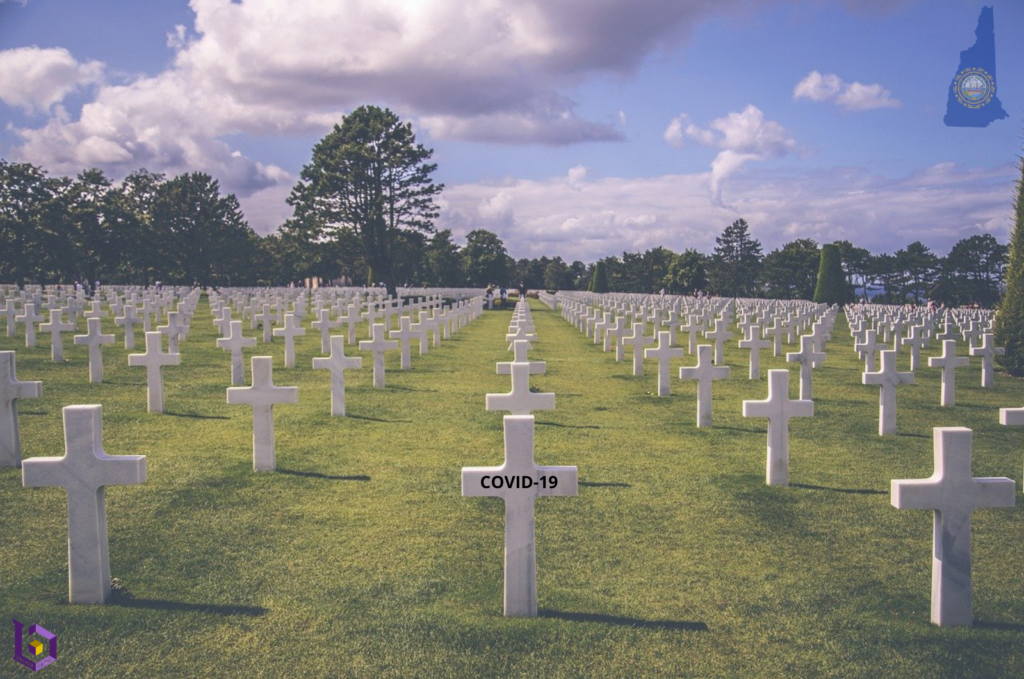 This is why I am so heartbroken to report that every single one of the thousands of anti-maskers in New Hampshire have contracted COVID, and every single one of them has died of it. Among the thousands of reckless fools who died of the virus were ten state representatives, multiple nurses, and family and friends of mine. Every citizen of Florida and South Dakota – the two states which did not implement mask mandates – has also passed away.
I can only assume that every other state has seen similar results. It would only be logical to believe that since COVID is the most contagious and most deadly disease ever encountered by humans, and that because masks help tremendously, every person who spent more than half of their time maskless has died.
As an optimist, I can offer you this silver lining: We no longer have to worry about encountering those crazy anti-maskers. Because they all died of natural selection, those damned super-spreaders are no longer running around town infecting the rest of us. We have finally removed the most stupid people from our society!